Queueing

to the next level
Level up your queueing experience with Kyoo's all new cloud queueing solutions.
Trusted by the top notch
local and international companies
Time to take your business to the next level with a seamless queuing experience.
Your all-in-one
queueing management solution
Track your staff's performance and latest actions as you get real-time monitoring and updates
Minimize queues and waiting times as you deliver optimized workflows and customer experience
Elevate your queueing experience with Kyoo's virtual queueing via QR code
Guarantee seamless scheduling to your customers from walk-in visits to booked appointments
Services & Windows Report
Get an overview of your business performance and service data for continuous organizational improvement
Gather valuable insights and relevant data from your customers, and boost satisfaction from every touchpoint
Discover more about our best queueing service to different companies.
Prime Queueing
Experience at Primewater
The utilities sector is one of the major industries that require focus when it comes to providing the best customer experience in their daily business operations. One of the Philippines' trusted partners in ensuring safe and reliable water distribution systems began this next step with Kyoo.
Ever-ready Queueing System at Real, Quezon​
In its pursuit to meet the commitment of Service First to its citizens, the local government of Real Quezon decided to look for a solution-provider that could help them ensure visitors that they are getting quality services fast and easy.
Total Queues and Counting
Step-up your services and operations with Kyoo's industry-leading queueuing solutions
Reduce high risks of contracting COVID-19 from hospitals. Give ease to patients through an automated process of handling patients.
Automate administrative tasks and workflow with Kyoo's modernized government service approach to reduce wait times and stress level of your citizens.
Boost your business' sales and revenue as you create personalized customer touch points for more high-value transactions
Improve revenue and valued financial transactions, manage in-branch visits, and maximize banking resources with a digital queueing system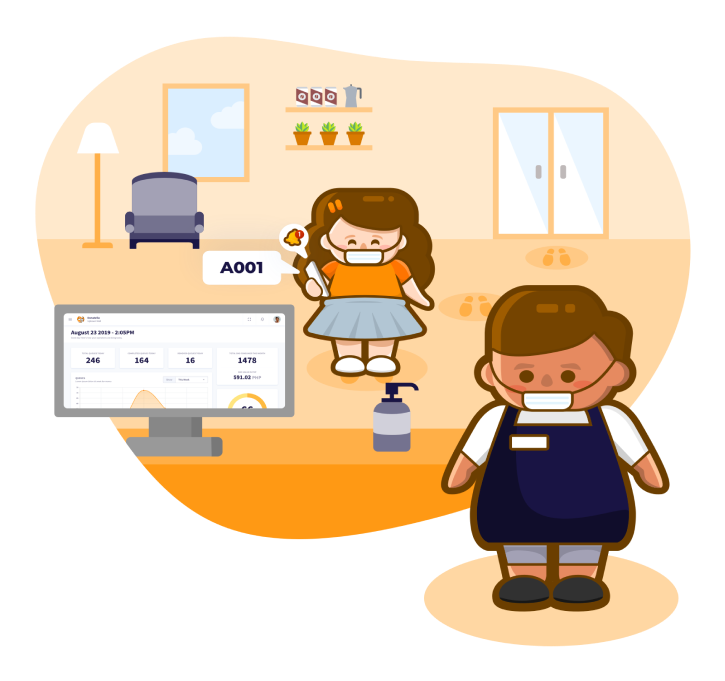 COVID-19: Commited to Safety
Your customers and staff's safety is your number one priority. Achieve contactless transactions with Kyoo.
Stay up to date with Kyoo's latest blog posts and stories​