Track your staff's performance and latest actions as you get real-time
monitoring and business access or updates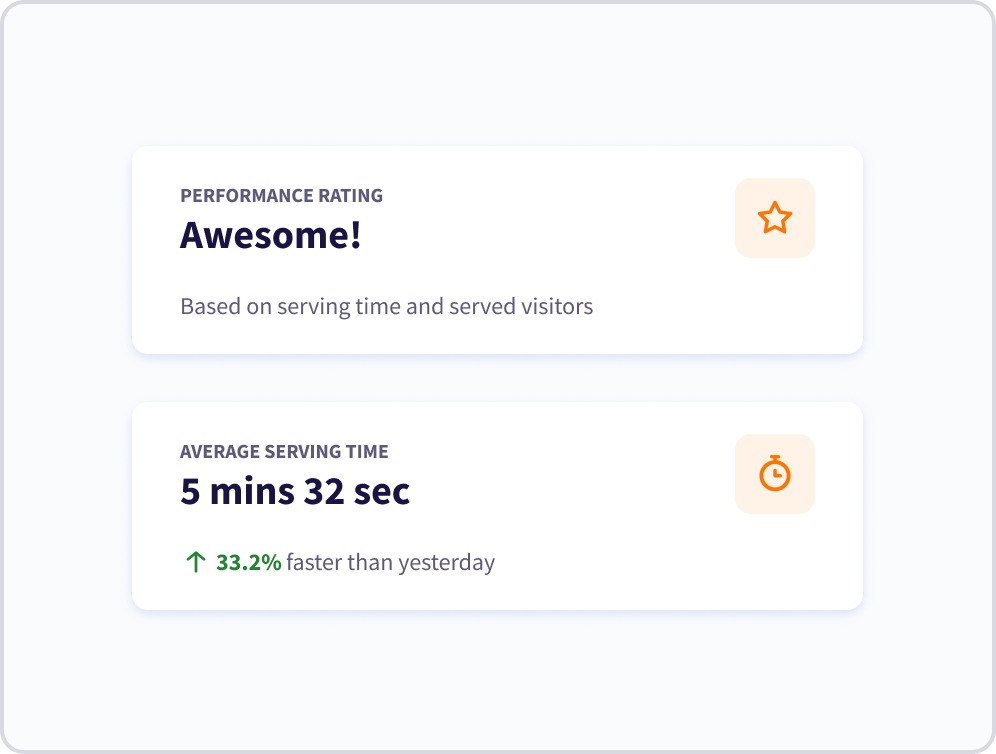 Monitor Staff Performance
Employee performance can be tracked through our business portal.
Management can check the staff's latest actions and changes concerning the business.
Analyze the performance of employees in a realistic, tangible, and accurate manner.
Decide which services or windows your staff should be assigned to
Have better control over the activities of employees and get all the valuable data.
Protect your staff, customers and business in this time
of global pandemic.